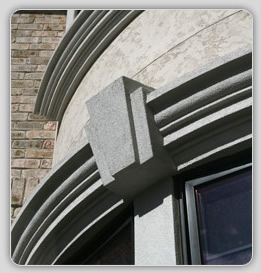 Stuccoall Inc. has been established in 1995 providing highest level home exterior services for homes in the Chicago's North Shore area. Focusing on highly detailed work, using newest available materials and technologies, also efficiently utilizing scheduled project time allowed our company to grow, expand services and satisfy large variety of customers from our neighbor homeowners to major North Shore builders and developers.

With over 14 years of expertise in stucco and stone exteriors we are the premier choice for many homeowners who want to maintain or improve their home's beautiful exterior look. We are helping by providing solutions to both: small problems ( stains, cracks, bird holes), advising and educating on the necessary maintenance (sealant inspections, power washing, re-coating ) as well as performing large exterior projects (stucco system installation, stone/brick placement, removal of faulty EIFS and building structure repair).

Cooperating with the most experienced workers and professionals allows us to provide the highest level of service so expected when it comes to protecting your biggest investment – your home. Many happy customers over the years help our business grow and expand from year to year. Their homes are in good hands.

Please take a moment and browse through our web site to find helpful information, answer questions or simply get new ideas on how to maintain the beauty, safety and value of your home.